How much is a plumber in London?
How much do plumbers charge? This question plagues many homeowners.
With every new year, there is always something new to do in a property. Whether it is a new plumbing installation, or a gas boiler installation, it cost you money. But the question is: how much?
There are several things to consider before asking for a quote:
Your location compares to the company location. It is the biggest factor which can make a big difference in the prices.
What kind of work needs to be done. ( It is plumbing work, heating work or perhaps gas work, like boiler installation?)
The length of the work. Most of the plumbers are charging per hour. There is a really important reason for it! Some work is just cannot be estimated.
Materials. If you need materials, that is obviously an additional cost.
Timing – is it an emergency? Weekend, bank holidays and 24-hour call outs will cost you more.
What is the hourly rate of a plumber?
Costs for hiring a plumber vary according to the type of job, the length of time it will take, and whether or not it's an emergency. The rates you find on plumbing sites are for labour only. Any materials needed to be used are additional expenses on the to of the plumbing labour.
Hourly labour rates
A professional plumber is working on an hourly basis. Typically, no matter how small the job, they will charge for at least an hour to cover their overheads, salary, parking, time etc.
Discounted Half a Day and Daily rates
A daily rate means 8 hours of work and is normally calculated less than the hourly rates.
We estimate that a typical day rate will range from around £300 to £350
We estimate that a typical day rate will range from around £450 to £550.
Let's break it down.
1. Plumbers in London
Prices vary depending on your whereabouts in the UK. London and the southeast are typically more expensive than other areas in the UK. Because we are talking about London, bear in mind the cost of the parking, congestion charge on top of final labour and material cost. ( not to mention the parking restrictions)
The average plumber/hour cost in the UK can be anywhere between £20 and £60, but in North London, this labour price starts at £60 and can go up as high as £120+VAT. ( These are the standard charges from 8 am – 5 pm)
We already mentioned the parking cost, but there are some other things that can impact the final cost of the plumbing work.
Disposal of any appliance. You may be able to save money by taking responsibility for waste disposal. Just take the waste to your local recycling centre.
Ease of access to the job ( Parking restrictions etc.)
Whether they will need to drain the system
If it is really a plumber work, or not. ( some customers are not aware of differences between plumber qualification, and heating or gas engineer. Heating engineers and gas engineers are more expensive to hire)
Material pick-up ( like everyone else, the plumber's time are not free. Their schedule is very strict and well calculated. They cannot just pop into the nearest Screwfix to pick up materials, which would cost a delivery otherwise unless it's agreed. Normally there is a material pick-up charge. ( starting from £30 or £40/ pick up)
Cancellation fee
However, the final plumber cost is normally a combination of the time taken and the costs of the parts.
We made a list of the average charges and length based on the North London plumbers
Plumbing work prices in North London
1. To Fix a dripping tap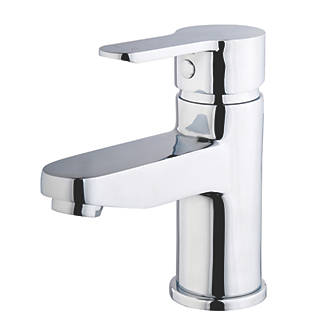 Fixing the issue asap can save significant amounts of both water and of course money.
Average prices and length
Price range: £75 – £160
The average length is 1 to 2 hours.
2. Install, or replace a tap
Accessing the water source is one of the main components when calculating the length of the repair, or installation.
Average prices & length
Price range: £95 – £186
The average length varies, can be an hour of work, but in some extreme cases can take 3 hours.
3. Fix a leaking pipe
As well as potentially damaging your property, it can cause boiler pressure issues, as well as heating system problems. Time and price are vary due to cause differences.
Average prices & length
Price range: Starting at £90
The average length varies, can be an hour of work, but it can be days, depending on the main cause of the issue.
4. To fix a leaking radiator
A leaking radiator not only will cause you higher bills, but it also won't heat your home properly.
Average prices & length
Price range: Starting at £95
The average length varies, can be an hour of work, but it can be hours, depending on the main cause of the issue.
5. Leaking toilet
A leaking toilet can cause damage to your floor, but more importantly, it is wasting a lot of water, therefore your water bills will be very high.
Average prices & length
Price range: £80 – £260
The average length varies, can be an hour of work, but it can be hours, depending on the main cause of the issue.
6. To replace a toilet
Replacing an entire toilet is a relatively large job and should always be carried out by a professional plumber, who holds public liability insurance.
Average prices & length
Price range: £260 – £400
The average length of replacing a toilet is around a half-day work ( 3-4 hours), depending on the circumstances.
7. To replace a sink
Any kind of sink is a heavy-duty item that should always be removed and replaced by a qualified professional.
Average prices & length
Price range: £120 – £260
The average length of replacing a sink is around a half-day work ( 3-4 hours), depending on the circumstances.
8. Install a radiator
The cost of radiator installation is depending on the type of installation. Whether you need a replacement to the same location, or you will have a brand new radiator to be installed to a new location.
Average prices & length
Price range: £150- £800
The average length of replacing a radiator is around 1 or 2 hours, however, to install a new radiator in a new location will take much longer, depending on the number of the radiators.
For more accurate prices, check the costs near you
Why choose MML Plumbing plumber's in North London
All Plumbers:
Are qualified
Are gas safe registered
Are insured
Providing a good customer service
Trustworthy and reliable
Why choose us as a company
If you are looking to hire a local plumbing company, but are not sure how to find a good plumber, click here to see our guide on how to find a good plumber near me.
As a reputable local company, we can reassure you that you are in good hands with our experts.
Our prices are friendly and affordable. Our pricing system is transparent and within competitive rates.
We are covered by Public Liability Insurance
We are gas safe registered
Online customer support at 24/7
Online price request opportunity
Just to name a few.
Our rates – value for money and transparent
MML Plumbing Ltd is the only North London based plumbing, heating and gas services company that has a clear and transparent pricing system.
Hope this little calculation of the average cost of the plumbing job helped you to get an idea of how much you are looking at when calling out a plumber in north London or around the UK.
You can find similar articles like "How much is a plumber in London" by clicking here.
Summary
Bear in mind that not all plumbers are qualified to work on your central heating system, such as radiators, water heaters especially not on boilers.
Plumbing costs are different when you call an emergency plumber.
Emergency plumber costs are vary depending on the location and the call out time.
Call out fee is not common, but it can happen. Most plumbers are charging the first our reasonably.
The most common plumbing jobs such as plumbing repairs and new installations are charged on standards plumbing hourly rates which is the labour costs only.
TAKE IT FROM OUR CUSTOMERS
WOW.... what fantastic service... Levy arrived at the time I was given. He was totally professional, in capping my gas pipe. Unfortunately, he had to remove it all, as previous engineer left it short! in order for an Induction hob to be fitted. He went above and beyond what he came to do. He also checked my boiler as he was not happy about the pressure.. would definitely use MML again.. and I can highly recommend them..
Charlie Charlton
2021-04-21
Did not have a 'regular' plumber in north London, so took a punt and mailed a few from Google search. MML came back immediately, great communication, good price for the work (which was not a simple job) and the engineer was excellent - friendly, professional and super hard working. Three long days for what was hoped to be a two day job, no moaning when it became more complicated (due to the old system being problematic), definitely reccomend.
This was my second time using MML Plumbing. The plumber arrived on time, assessed the problem and did his best to resolve it. It was all completed within the hour and I am very pleased with the result. A very clean and tidy job done.
MML Plumbing were really efficient, turned when he said he would, gave an accurate quote and did the job on time with no mess. I would definitely recommend them!
Heidi Southall
2021-03-18
I called MML Plumbing to investigate a boiler fault and they were very helpful and quick to respond. The engineer, Mike, arrived earlier than expected and was friendly and professional. He thoroughly explored the problem(s) and fixed what he could. Unfortunately, it is a problem that the manufacturer will have to deal with (due to availability of parts). Mike was very honest about this and, here is the amazing part, he did not charge me today as he couldn't fully resolve the issue! Am so impressed and would not hesitate to call this family business out again.
MML Plumbing did an excellent job. The engineer was very thorough with the safety checks, boiler service and Gas Safe certification of two properties he worked at for me. Very good value for money, very good service. Admin staff were courteous and friendly over phone and email and we very prompt with sending all paperwork and copies of photographs to me. Highly recommended!
This is the third time I have used MML plumbing. They are by far the most helpful and efficient plumbers I have used. They have installed a boiler, replaired radiators, replaired and shower and toilet for me - all work is to a high standard and every repair explained in full. HIGHLY RECOMMEND
Fantastic service! Our boiler stopped working unexpectedly. MML Plumbing came quickly, diagnosed the problem and resolved it immediately to make sure we weren't without radiators for too long. Very impressed with the expertise, friendliness and communication. They also gave us tips for maintenance. Highly recommended!
Replacement of fill valve. Efficient, professional and pleasant plumber.